Support Us
A Theatre For Tomorrow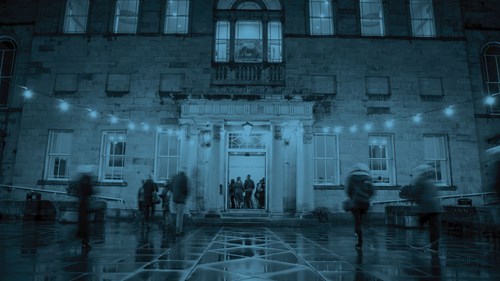 For over 25 years we've been bringing the very best live events to audiences across Kirklees. We're excited to announce that, this year, our building will be redeveloped so we can become A Theatre For Tomorrow.
With our audiences in mind, a key part of the project is the renovation of our auditorium. Our brand-new seating will allow for better sight lines, increased comfort, and further accessible seating options. The space will also be redecorated to modernise the theatre and our sound and lighting will be replaced with a new environmentally-friendly system.
For our artists, we will be refreshing all of our dressing rooms and our green room, making their experience off-stage as enjoyable as on-stage. This also involves creating an accessible dressing room allowing us to become a more inclusive artistic hub.
To allow us to serve our community even better, we're excited to create a dedicated participation space. This will be home to more workshops, masterclasses and creative opportunities to engage with our off-stage provisions. In addition, our front-of-house and toilets will be getting an all-important makeover.
To make all of this work possible, we need your support. Your donations, big or small, will help us transform the building and enable us to continue bringing the magic of live theatre to Kirklees and beyond. You can donate using the links below and with your help we can become A Theatre For Tomorrow.
Find out more
Discover how your donations will help us.

Your donations, big or small, will help us become A Theatre For Tomorrow.

Support the campaign by naming a leaf on our new tree sculpture.